About Us
Our goal is to serve our Vero Beach patients with honesty and integrity. We pride ourselves on delivering exceptional customer server while providing Vero Beach with products of the highest quality and workmanship. With over 25 Years of proven experience working with physicians, patients, and customers in Vero Beach to alleviate various foot complications shows Powell Shoes' commitment to foot health.
"We promise to provide our patients with exceptional personalized service."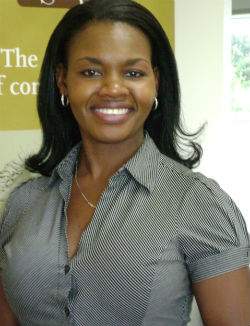 Althea Powell, C.Ped , L.Ped., O.S.T.
Ms. Powell is an A.B.C. Certified, State Licensed Pedorthist who has studied foot anatomy & pathology, biomechanics, shoe construction & modification, foot orthosis fabrication & materials, footwear fitting, and patient/practice management.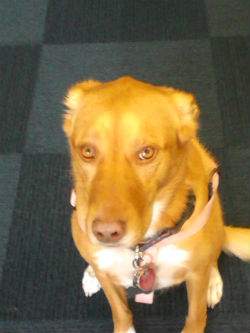 Bailee, P.U.P.
Bailee is our in-store greeter and face-cleaner. This friendly Nova Scotia Duck Tolling Golden Lab is a rescue from Halo no-kill shelter in Sebastian. She is a professional front door greeter, affection receiver/giver, and customer mood enhancer. Bailee enjoys football and Nascar. She is a huge Dale Jr fan. At Powell Shoes, you will always be greeted with a smiling face and wagging tail!
Professional Affiliations