Products
We carry a wide selection of brands and customizable orthotics. Come in today so we can make your feet happy!
Custom Molded Orthotics
Custom Orthotics are individually designed shoe inserts or ankle brace. Orthotic devices like these are frequently used to treat various conditions of the foot and ankle. They are crafted by making a positive mold of your feet and there are generally two types: Functional, which is made from firm, non-flexible, material and Accommodative which is more pliable.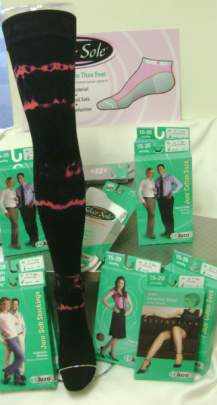 Indications: Pes Cavus feet (high arch), Flat Feet, Planterfaciitis, etc.
Uses:
aligning and supporting the foot or ankle
preventing, correcting or accommodating foot deformities
improving the overall function of the foot or ankle
Diabetic/Comfort Shoes
One of the lesser-known side effects of diabetes is decreased feeling in the feet due to poor blood circulation. This can lead to numbness and other health risks. We must also highlight the extreme danger of NOT wearing proper protective footwear for those diagnosed with peripheral neuropathy. To take preventative measures means a change of footwear to a pair of shoes purposely designed to help this exact issue. We carry many shoes designed with extra-depth, a high toe box, a firm heel counter and are also available in varying widths. The closure is typically laces or Velcro.
Indications: Diabetes, Arthritis , Hammer Toes, Bunions.etc.
We are the Treasure Coast's largest supplier of:
Custom Molded Orthotics
Comfort Footwear
Comfort Sandals
Custom Molded Shoes
Over the Counter Arch Support
Therapeutic Diabetic Footwear
Diabetic Socks
Foot Care Products
Slim to Extra Wide Widths